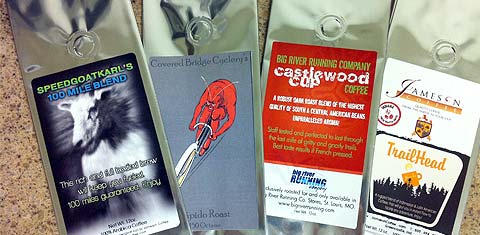 There's a whole lot of reasons Jameson Wholesale Coffee is right for you.
Coffee shop, café, fine restaurant, grocer, fund raising effort? There are wonderful opportunities to purchase Jameson Coffees' small batch fresh roasted coffee for your wholesale needs.
We'll provide you with:
Small batch fresh roasted coffee, roasted to order and shipped or delivered to your door
Fair Trade Certified™ and 100% Certified Organic
Custom blends designed for your market
Private labeling to build your company name and presence
Coffee shipped or delivered within 24 hours of roasting
Training and support
Equipment packages and leasing
Broad Ripple Coffee Company has been very pleased with the quality of product that Jameson Coffee has offered us.  We've always had high praise from our customers with regard to the coffee we've offered for resale.
Give us a ring!
We'd love to chat with you about wholesaling with Jameson Coffee.
By Phone: Tollfree: (800) 694-9559 | Local: (765) 246-2333